Tutorial

From the WebMasterQuest menu, click on the "Add Site " link or the "Add New Site" link (circled below). This will bring up the "Add new site" options.

- Add unlimited websites, under these conditions
A maximum of a single popup/pop under, or spawning window.
No popups that require clicking before you can leave your site.
The contents of each website must be in English.
No adult/illegal material thanks.
No hidden content

The "Add new site" menu requires you to provide a "Title" for your website, a URL (website address), and a selection from the Site Category drop box.

Choose a category that best describes your site, and focus your marketing.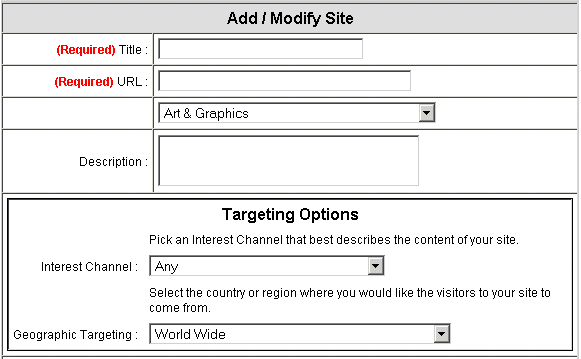 Copyright © 2001-2013 by WebmasterQuest.com